Underfloor heating
Dry floor heating systems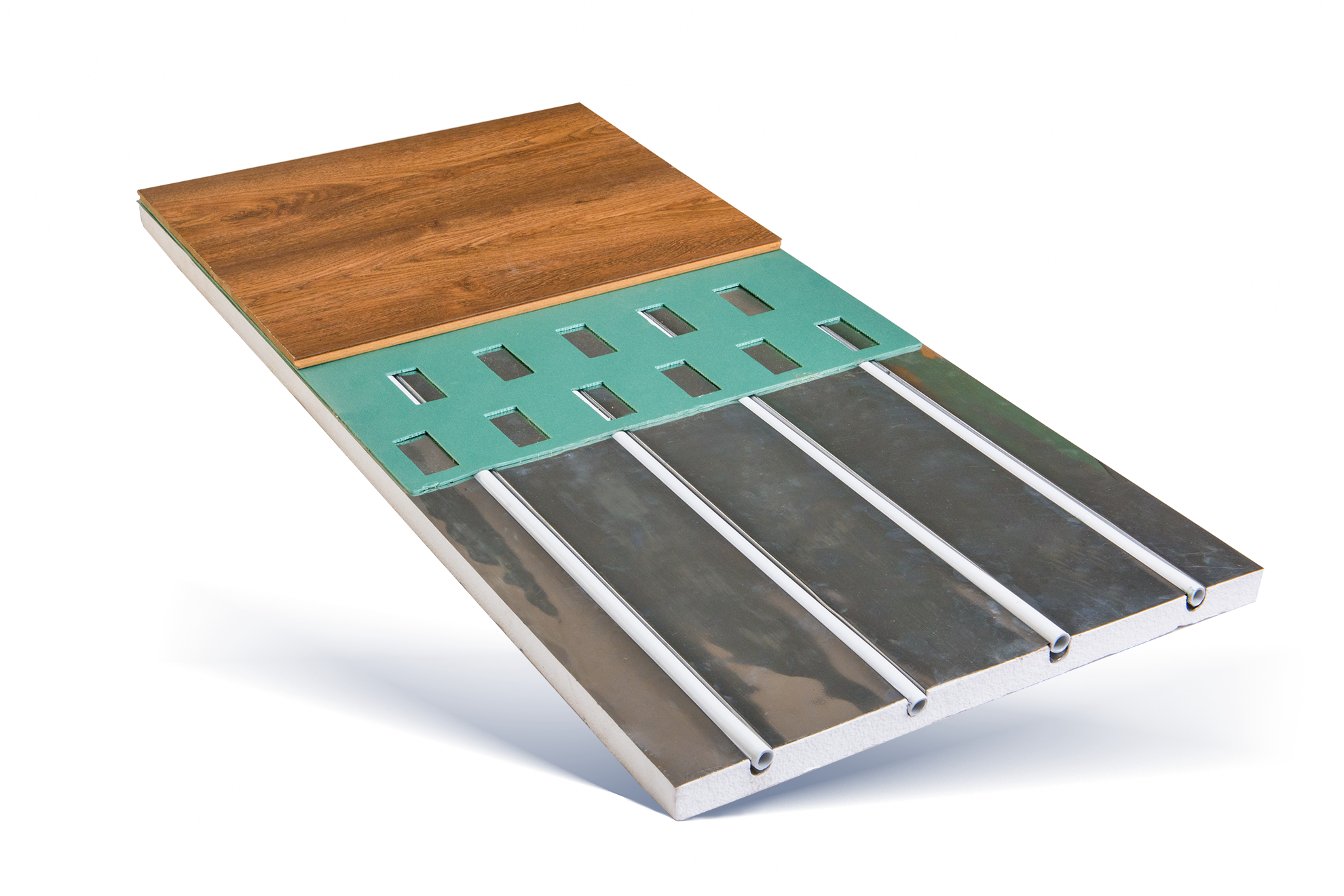 Profit with our flooring systems
Health benefits
The main reasons for installing water floor heating are thermal comfort, health, aesthetics and economy.
The use of underfloor heating system, brings many benefits. First and foremost, it allows to achieve a vertical temperature distribution in the room that is optimal for humans. Warmth is experienced in the most comfortable way, as people feel best when they have warm legs and cool air to breathe.
Operation of the system
The premise of a water underfloor heating system is that the floor is only a few degrees warmer than the air. As a result, there is no dust floating and the heat is maintained in the occupants' zone. This makes surface heating systems, the so-called underfloor heating, extremely allergy-friendly.
Not surprisingly, this form of space heating is gaining popularity. The most common material used for floorboards is polystyrene foam.
Pure economics
Underfloor heating is relatively inexpensive to install, economical to operate and low maintenance. It also frees up wall space normally devoted to radiators and can be installed in virtually any type of floor.
It is widely considered a greener option than radiators because of the way it heats the space, as it saves a lot of energy. Instead of heating the room from the top down (as is done with radiators). A surface heating system ensures that the lower part of the room receives heat first.
Modern system solutions, allow the installation of surface heating on any type of floor, wall and ceiling
Advantages of

all our floor heating panels