Wall heating
Wall-mounted heating systems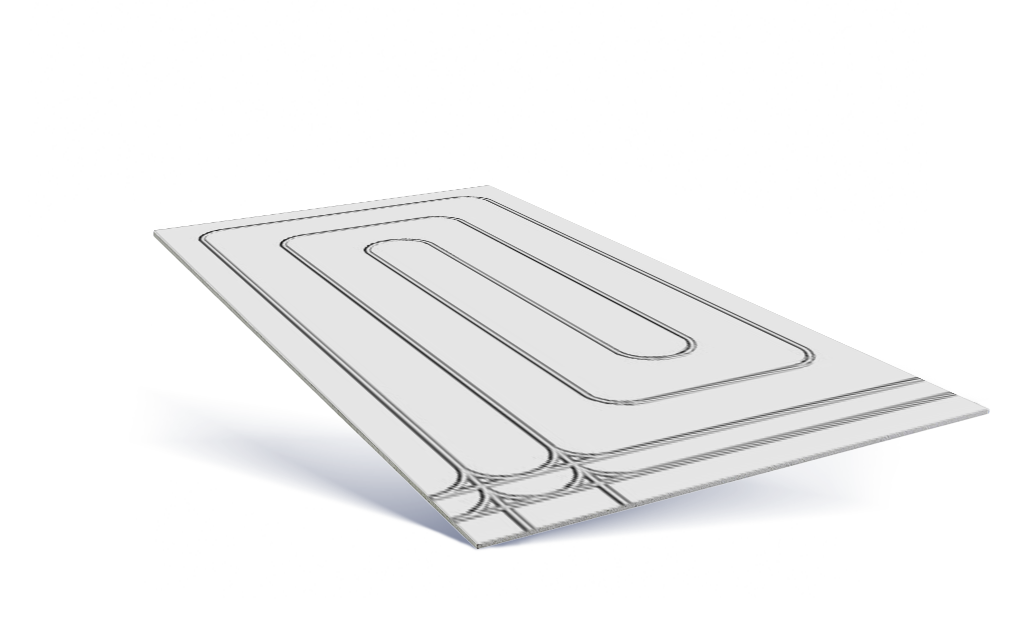 Wall heating as an alternative to radiators
Wall heating, is very similar to underfloor heating in both construction and operation. Basically, one physical difference between the two types of heating is that one is installed in the floors and the other in the walls.
If you want to free up some space in your home with an economical heating system. It is worth considering wall heating along with underfloor heating. With lower operating temperatures, you will significantly reduce heating costs compared to radiators, which will benefit you in the long run. In addition, you can increase the value of the property, as it will reduce the risk of mold.
Operation of the system
Almar FACE PANEL gypsum-fiber system panel is dedicated to be installed as a wall in drywall technology, like traditional drywall. Wall heating can be used in standard construction, modern brick houses, timber frame houses as well as during renovation of old buildings.
Where to install wall heating panels
ALMAR FACE PANEL wall panels are designed for residential buildings, single-family houses, multi-family houses, offices and public spaces. Wall panels can be installed on any type of wall – bearing walls, partitions and roof slants.
Almar FACE PANEL wall heating and cooling panels work perfectly with any heat source:
Low-temperature heat pumps, electric furnaces, modular solar panels, condensing furnaces, gas furnaces, oil furnaces,
High-temperature stoves, boilers for eco-powder, wood, coal, solid fuels.
We can regulate the temperature of the walls in the same way as in underfloor heating systems using thermostats.
The biggest advantages that wall heating brings
The water wall heating system installed under the walls is completely invisible, which means you don't have to worry about losing space in the room. Having radiators means that you can't put furniture on some walls. With wall heating there are no such problems, so you have all the space to use. The heat emitted by the wall systems is radiant, making the air in the room pleasant and clear.
Many "hidden" heating systems are seen as modern and even luxurious ways to heat a home, which can help increase the value of a home. Your home will also be more spacious and attractive to all potential buyers.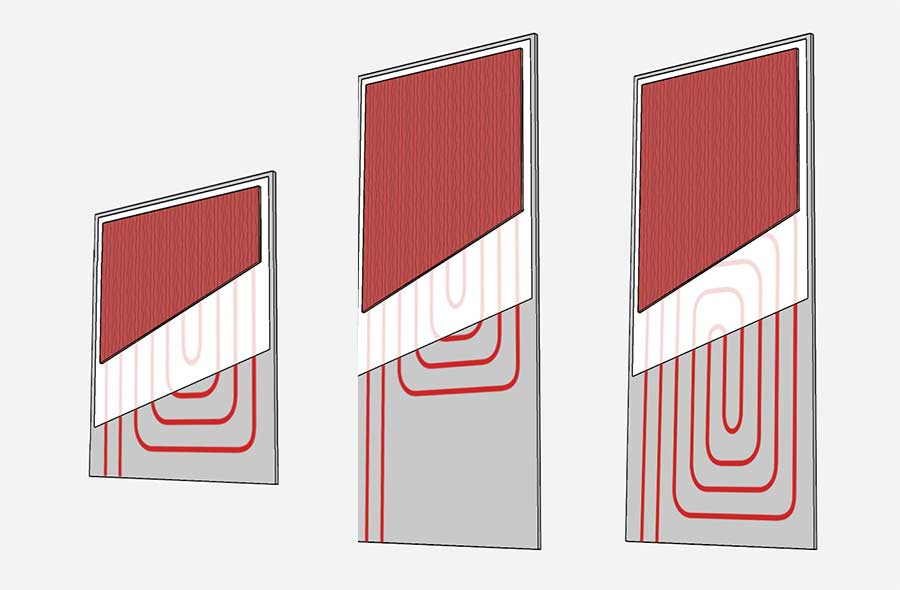 The first variant of the panel -has milled channels in the plate in the shape of a snail or meanders and marked places where the heating pipe is located for direct mounting on the frame or wall
The second variant of the panel – has milled channels in the plate in the shape of a worm or meanders inserted heating pipe in the channels and mudded and marked places where the heating pipe is located, for direct mounting on the frame or wall
Advantages of

all our floor heating panels